Matt Whitaker Architect / Principal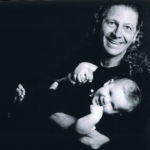 Matt's approach to Architecture consists of applying a diverse body of knowledge, gained from more than 25 years of design and construction experience, to each unique design problem. A practical approach based on several years hands on construction experience and association with true design build practitioners, is combined with theoretical and design-based applications. A licensed Architect since 1992, Matt was granted a Bachelor of Architecture degree from the Newschool of Architecture in 1993, where he continues to stay involved as an Instructor of Design.
Matt believes that each project brings inherent challenges which can be solved through creative, unique and project specific design solutions. A successful project results from the application of a design philosophy based on an artistic interpretation of project and client requirements, site influences and the honest expression of materials and structure. Synthesis of these elements will result in a thorough and well coordinated Architectural statement from concept through project construction.
Janine Rochelle V.P. Design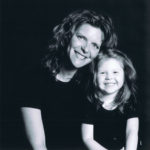 Janine's role as Project Manager on previously successful projects has given her the ability to effectively coordinate Team members in maintaining productivity and project communication. She is proficient in communicating with Clients, understanding challenges and offering the best resolution.
With over 15 years experience she has completed a vast range of project types; from providing color, finish and material selections on residential projects to designing and overseeing the construction of a $58M showcase corporate office and state of the art cleanroom. Through all project types Janine prides herself in getting to know the client and how best to serve them.